So far this year, the Self-Care Series has focused on the foundational habits that enable you to be present and energized every day. These are simple habits –  eating dinner early and light, going to bed early, and starting the day right – and they are powerful. Committing to these three habits put you in the driver's seat of your day.

As you build these habits in your life, you'll start to notice that you do have more energy and stamina. These habits will also build your resilience, which is a key skill for mediators (and everyone living in this topsy turvy world).

Resilience is the capacity to recover quickly from life's difficulties. Resilience enables you to have a clear mind and calm response, even to difficult, stressful, or tragic events. A resilient person approaches life with hopefulness and develops deep and fulfilling relationships. With resilience, you can do work that is fun and meaningful, and makes a contribution to the world.

Another habit that will increase your resilience is sitting in silence. Notice I did not say meditation. If you already have a meditation practice, great! Keep doing that. For many people, meditation sounds too hard, too technical, or too time consuming. If that's you, I say, "Don't meditate!" You can sit in silence instead.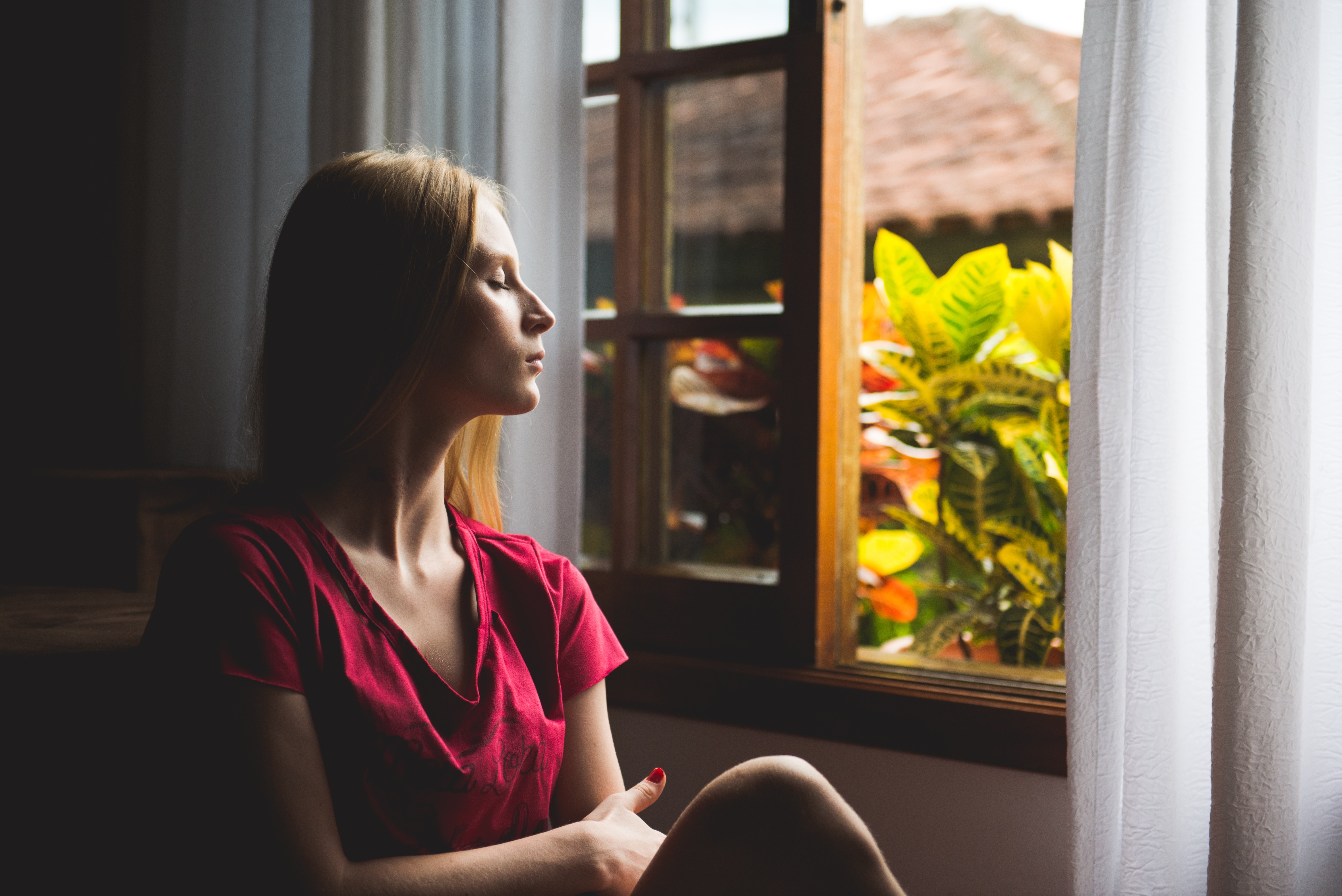 Photo by Natalia Figueredo on Unsplash
One Minute of Silence
If you are sitting or standing comfortably right now, you can practice sitting in silence. Here's what to do: 
Close your eyes, or look down and let them relax and get a little fuzzy. 

Breathe as you normally would, and start to notice the breath coming in and out of your body. Count your inhalations until you get to 20. If you lose count, just start again. 

Once you get to 20 (or if you've counted and lost track a couple of times), you've completed about a minute of sitting in silence. (It's normal to breathe 12 to 20 times per minute, so counting 20 breaths or so will equal about a minute, without having to set a timer and check a clock)

Continue if you wish, or you can stop, open or refocus your eyes, stretch your arms or roll your shoulders, or do any other movement that feels good. 

Before you move on or return to what you were doing, take a moment to notice how it feels to take one minute of stillness. 
How do you feel? Maybe you feel rested, calm, more present, and better able to concentrate. Maybe that one minute gave you enough of a break to return to what you were doing with a renewed energy and focus.

It's also possible that you felt annoyed or frustrated. At first it may be difficult to sit still, especially if you are very busy or if your mind is very active. This is normal! We live in a busy world! You have things to do! But really, who doesn't have a minute here or there to give it a try?

If you want to balance the chaos of life with some moments of calm, keep trying the habit of Sitting in Silence.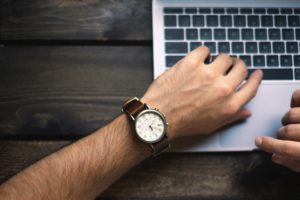 Photo by Brad Neathery on Unsplash
Why Sitting in Silence Works
You may be skeptical that sitting still for a minute could make a difference for you. Here are a few reasons why sitting in silence works: 
Taking a moment of stillness helps bring balance to your life. A basic premise of Ayurveda (the ancient science of health and healing from India) is finding balance though opposites. If you are constantly busy, feeling frazzled, and can't seem to settle down, taking moments of silence will help balance your busyness and bring more stability to your life. 
No special equipment or technique is needed. It takes almost no time. You can sit in silence anywhere (at your desk, waiting for a client to show up, waiting for the coffee to brew, …). This is a practical and doable way to begin taking some time out of the fast pace of life. 
You can experience effects that are similar to the benefits of meditation including stress reduction and improved concentration. A minute of stillness, repeated over and over, adds up. Perhaps one minute a day will turn into several one-minute breaks a day. You may eventually increase your sitting time to a few minutes or more. 
Sitting in Silence In Real Life
My personal practice includes both sitting in silence and meditation. There are times when taking one minute to close my eyes and breathe is just what I need to rest and reset so I can continue on with the task at hand. I also take time every day to sit a little longer – anywhere from 10 to 20 minutes.

Even after years of this practice, I still experience moments of frustration and a wandering mind. What I have learned for myself is that the goal of my practice is not to clear my mind completely, or to achieve some state of bliss or transcendence. It is enough for me to use my time in stillness to counteract the sometimes frantic feelings I have when I am busy at work or tending to my family and household.
Taking time for silence, whether a minute or longer, has become a keystone of my daily routine. When I start my day with some stillness, and give myself little breaks throughout the day, I am more calm, centered, and focused. I am more resilient when a project deadline arises, a client throws me a curveball, or a family emergency happens.

If you want to experience more balance and resilience in your life, practice sitting in silence. Choose a time to try it today! 
About the Author
Kirstin Pinit teaches the art of self-care through creative, engaging, and practical habit-change programs. She is a certified coach and yoga teacher and consults with cities, communities, companies, and groups on behavior-change programs and strategies. Learn more about her work at www.kirstinpinit.com.