This month The Self-Care Series will help you feel more energetic and light by getting in touch with the rhythm of nature and experimenting with the habit of eating an Earlier, Lighter Dinner. Adopting this lifestyle habit can go a long way toward improving your capacity to do your work and enjoy your life.
Most Americans tend to eat large heavy dinners. Busy days often include a quick lunch eaten on the go or while working and then a bigger, heavier evening meal after the day is done. Dinnertime is part of the social fabric of our culture. We connect with friends and loved ones over food and drink. We indulge in the name of celebrating a big win or to soothe a challenge.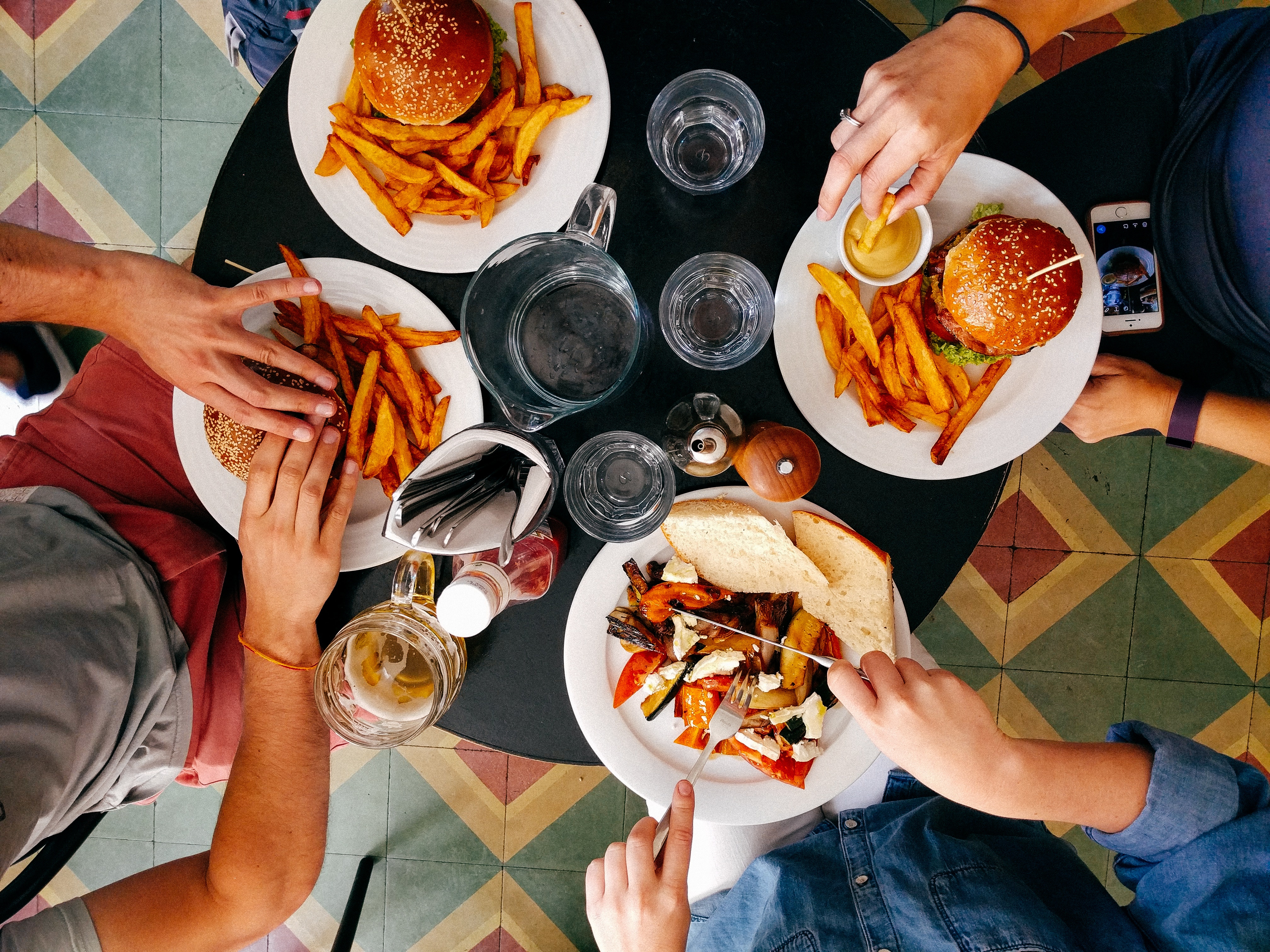 The problem with this cultural norm is that it is hard on your body and mind!
Eating late in the evening puts a heavy load on your whole system. Instead of resting and rejuvenating while you sleep, the body is still digesting your big meal. Instead of detoxing and removing waste, the whole system is clogged with more material than it can handle.
A heavier, later dinner lifestyle contributes to digestive and sleep issues, low energy, and foggy thinking. It can result in added weight, stiff joints, memory decline, and degeneration of vision and hearing (often considered the inevitable effects of aging).
If you want to feel light and clear in body and mind, eating an earlier, lighter dinner can help.
Living on Mother Nature's Schedule
Humans are physiologically designed to be active in the daytime and sleep at night. This natural phenomena has been proven by nobel laureates whose research on circadian rhythm explains the molecular processes that sustain life. Ayurveda is India's "science of life" and provides simple, practical guidelines for living in sync with Mother Nature's natural rhythms. This ancient wisdom is aligned with the scientific understanding of circadian rhythm.
Ayurveda's explanation of our internal clock helps us understand that the daytime hours are best for physical labor and exercise. It's when our digestive "fire" is strongest and our energy is more mental and creative. The nighttime hours are when the body is settling down and preparing for sleep. During sleep, our internal organs are resting and repairing.
Working Against the Clock
Our bodies are remarkable machines that can continue to function even when we live against the body's internal clock. We fuel up on food and caffeine, catch the second wind, and keep producing long into the night. We can do this occasionally – and sometimes we have to – but over time, this rhythm is not sustainable.
A life of working against the clock is associated with the increasing occurrence of lifestyle diseases that develop over years of poor nutrition, disrupted sleep, and lack of physical activity. Choosing to live in sync with your biological clock is a simple way to feel better and avoid debilitating and hard-to-cure diseases that diminish your quality of life and shorten your lifespan.
Earlier, Lighter Dinner Basics
When you eat dinner early, you digest your food before you go to bed so your body can rest, restore, and reset overnight. Here's how:
Eat a satisfying lunch including protein and healthy fats. Avoid afternoon snacks.

Eat your last meal of the day by 6pm. Choose simple foods that are easy to digest.

Do not snack after dinner. Brush your teeth to avoid the temptation to nibble.

Slowly adjust your mealtime by 15 minutes each week until you are eating by 6pm.

Make a weekly meal plan so you always know what's for dinner.
Adopting the habit of an Earlier, Lighter Dinner has many benefits. You'll free up your evening for other nourishing activities like connecting with friends and family. You'll make it easier for your body to rest and restore itself overnight. You'll set yourself up to be clear and energetic the next morning. You'll keep your body lighter and will experience fewer aches and pains as you age.
What will be your simple step toward living in sync with nature and eating an early, light dinner?
About the Author
Kirstin Pinit teaches the art of self-care through creative, engaging, and practical habit-change programs. She is a certified coach and yoga teacher and consults with cities, communities, companies, and groups on behavior-change programs and strategies. Learn more about her work at www.kirstinpinit.com.