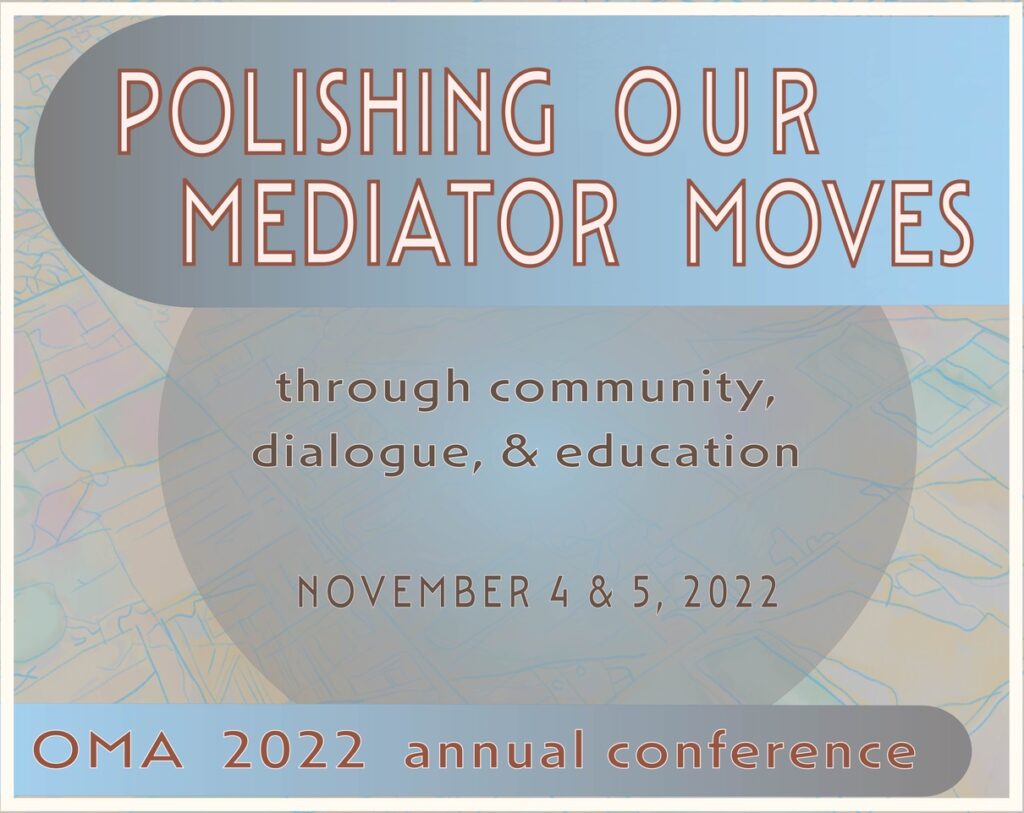 Everything you need to know about the conference can be found here.
This year's conference will host virtual workshops on Friday and Saturday. The Conference will conclude Saturday with in-person socials in Portland and Salem starting at 4:00pm.

Thank you to our members, speakers and volunteers who shaped this year's program!
Thank you for your generosity
The Annual Conference is OMA's main fundraising activity and we are extremely grateful for
your contribution at the below level. Every little bit helps drive the mission so if you are
unable to provide a contribution, we still welcome you and ask for a $10 contribution.
For non-members introduced to OMA for the first time, we hope you'll find value
and new friends in the 1 year individual membership that's included with the registration fee.


OMA Member
2 Day Conference
---
Non-Member
2 Day Conference
---
• Non-Member scholarships are available •
email [email protected] or call 503-872-9775 for information
---

Support Through a Sponsorship
Thank you for considering a sponsorship at this year's conference.
OMA has historically received approximately 50% of funding from the Annual Conference
and in the wake of the pandemic, your contribution will help us build back
and continue the success of providing training, support and continuing education
to mediators and supporters of mediation in Oregon.

Gold
Sponsor
---
Name and logo in program materials
Listed on OMA's website partner page for one year
Campaign call out after conference
4 conference tickets
Silver
Sponsor
---
Name and logo in program materials
Listed on OMA's website partner page for one year
Campaign call out after conference
2 conference tickets
Bronze
Sponsor
---
Name and logo in program materials
Listed on OMA's website partner page for one year
Campaign call out after conference