The holiday season is here. Along with all the fun this time of year can bring, challenging relationships can really bring on the stress. Whether the friction sparks a big blow up or it smolders under the surface, stressful relationships can put a damper on the season, and take a toll on your well-being.
I sat down with Lael Petersen, Life Coach and Licensed Clinical Social Worker to get some tips on how to navigate relationship challenges. Read our informative conversation below.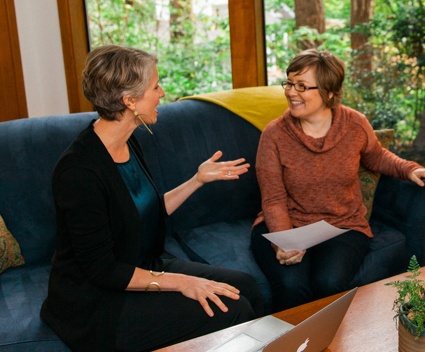 Photo by Hilary Foreman, Lightheart Society
Kirstin: With the holidays upon us, the potential for relationship challenges is intensified. What do we need to understand about ourselves that will help us enjoy the holidays without the stress?
Lael: We need to understand fear. Fear makes things feel larger and scarier than they are. When fear is activated, we don't think clearly and can't come up with options. When fear is in control, we tend to stay stuck in old patterns, repeating the same tensions, arguments, and hurt feelings year after year.
Kirstin: What is the first thing you would tell one of your coaching clients if she was feeling the fear of a holiday-induced relationship meltdown?
Lael: Permission. You have the right to have a happy holiday. You have permission to NOT spend time with people who are challenging. You have permission to CHANGE how you spend time with the person. You have CONTROL over how you interact with the people around you.
Kirstin: Permission to put yourself first is a big growth area for a lot of us. Why is this so challenging?
Lael: Permission brings up our beliefs about what good a person would do or not do. If there is tension between who you really are and who you believe you are supposed to be, it feels uncomfortable. You might feel the anxiety rising right now just talking about doing things differently.
Kirstin: Yes! It feels a little edgy to think about doing things differently. Let's say I have pretty good relationships with most of my family, but I don't always feel like I can totally be myself with them. What do you suggest?
Lael: I have three tips for you. First, identify your intention for the season, and keep it top of mind from now until the new year. If your intention is to make the holidays more about experiences than gift-giving, fancy dinners, traveling, etc., keep that in mind when planning events and accepting or declining invitations.
Kirstin: Focusing on an intention is so important, but easy to lose track of in the frenzy of the holidays. What do you suggest?
Lael: You have to keep reminding yourself! Write your intention on a post-it note and place it where you'll see it – your bathroom mirror, the refrigerator, the dashboard of your car – so you'll be reminded. Another way is to share your intention with someone you trust and who will hold you accountable.
Kirstin: That first tip was a twofer. Set an intention. Then, find ways to keep your intention top of mind so you're less likely to fall back into old patterns. What are your other two tips?
Lael: The other two tips are about planning ahead to set yourself up for success. Prepare and rehearse a few one-liners that will help you change the energy or the subject when needed. For example, "Oh Mom, Let's not go there today. Let's just enjoy the holiday." A one-liner like that one will allow you to change the subject without too much drama.
The other part of planning ahead is to put support in place ahead of time. Make a plan with your partner, favorite cousin, or compassionate co-worker who can provide support, distractions, or help you ease out of an uncomfortable conversation if needed.
Kirstin: Enlisting help is a good strategy for accountability and support. Anything else before we wrap this up?
Lael: Don't forget to celebrate your success with a reward that will reinforce your intentions and habits for navigating relationship challenges. I don't mean reward yourself with a cookie and a tall glass of eggnog. Text your trusted support person. Tell yourself, "good job!" and smile at your wins. You're doing great work to create a more merry holiday, and setting the stage for healthier relationships all year long.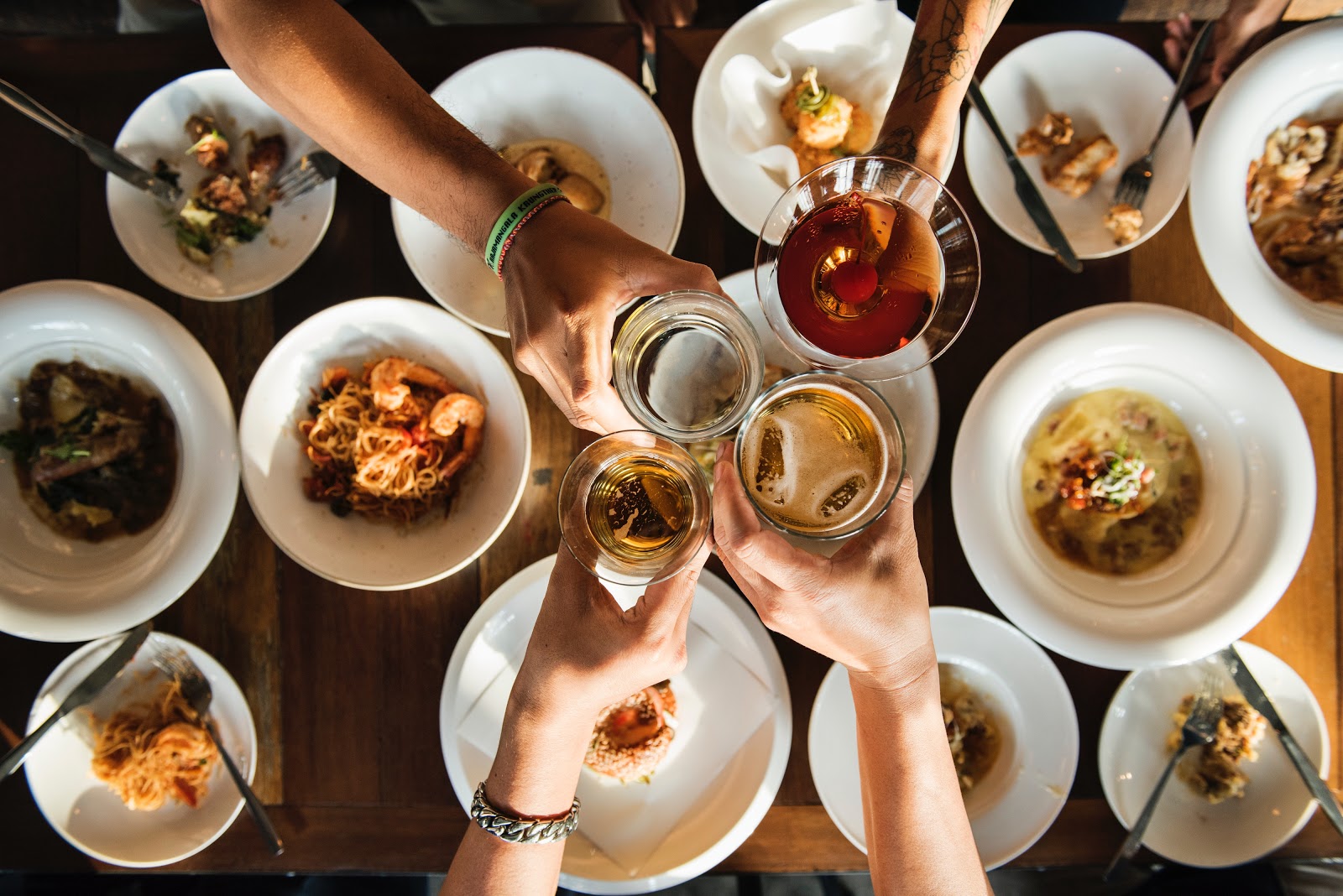 Photo by Rawpixel on Unsplash
Let's Review Lael's Tips for a Calm and Happy Holiday
Understand the Role of Fear.

Fear is your inner voice alerting you to possible "danger," such as the tension between family members or the too-high expectations you feel at work. Thank your fear for the information, and then take a couple deep breaths. Once you're calm, make a plan for how you will respond to the challenges fear helped you identify.

Set an Intention.

Take 30 minutes to journal about what you want to do, have, and feel this holiday season. Then write about why this is important to you. Finally, choose a word or short phrase that will remind you of this intention. Post it on your bathroom mirror so you can be reminded of it every day.

Plan Your One-Liners.

Think about the likely interactions that may ruffle your feathers, and pick one or two one-liners that you can use when needed. It's not crazy to practice this with your spouse or a friend so they come out naturally, even when you're a little flustered.

Get Support From Trusted Friends and Family.

Grab chai with a friend and talk about your intention, your one-liners, and ask for support. Make a plan to text your friend when you are feeling stressed, or for her to check in on you each week.

Give Yourself Permission to Have a Happy Holiday.

'Nuff said. You deserve to be as happy as anyone else.
I hope you'll try a few of these tips over the coming weeks. With some pre-planning and support, you can navigate relationship challenges with confidence and ease.
How will you create the holiday you truly want this year?