There are multiple ways to find a mediator for your unique situation.  The OMA Mediator Directory lists private mediators as well as volunteer or community mediation programs.  Read on to find the best for your needs.
Mediators in Private Practice
Hiring a paid mediator is the best choice for many situations.  Mediators working in private practice have varying specialties, rates, experience, and styles.  Use our searchable Mediator Directory to find a mediator that's right for you!
Community Mediation Offices
Across our state, community mediation offices offer high quality mediation services. While these programs typically have paid staff to manage the program, volunteer mediators conduct the majority of the mediation work. These volunteers receive training and supervision before handling cases independently.
These offices serve a variety of cases and purposes including mediation in small claims courts, neighborhood/ community disputes and more.  The Community mediation offices also offer local trainings. Some programs charge the public a small fee for their services.  Find a Community Dispute Resolution Center near you.
For additional information, download the complete Consumer's Guide to Mediation Here.   Consumer Guide To Mediation
Find the RIGHT Professional for Your Case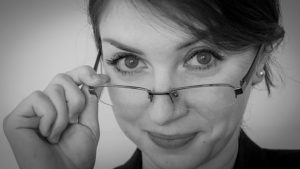 Taking the time to find the right mediator to meet your particular needs will help ensure you have a positive and productive experience.  Whether you need a mediator for a single conflict or to play an ongoing role, finding the right fit is important.  Mediators vary in style, personality, experience, expertise, and cost. All are important considerations as you find the right person to help you settle your dispute.  We invite your to use the resources listed below to help find the mediator who is right for you.
Five Steps to Choosing a Qualified Mediator
Decide what you want from the mediator and the mediation process – Consider your goals in the mediation what what type of mediator can help you and the other party come together to move forward.
Get a list of mediators – Ask around to see if people you know can recommend someone or use our searchable OMA directory to make your own list of candidates.
Look over mediator's written qualifications – Consider fees, education, experience, specialties, professional membership, and ethical standards.
Interview mediators  – Ask about their mediation approach, ask what they do to orient parties and make them feel comfortable with the process, discuss logistics and confidentiality so you know what to expect if you choose to work with that person.
Evaluate information and make decision – Make sure your mediator is respectful, neutral, skilled, and affordable and that his/her availability fits within your time frame. Schedule your next meeting with the mediator to move ahead.
When you're ready, search our Mediator Directory to find the professional who's right for you!
If you have a problem with a mediator…
If you are dissatisfied with a mediation in Oregon, please refer to our policy for registering a complaint.  Promoting top-quality mediation services is important to OMA. Please follow our Voluntary Complaint Process so we can help you resolve the issue.